Book a Stanthorpe Cottage Accommodation and Explore a Stunning Part of Australia
Are you ready for an exhilarating adventure or simply spending some quality time in nature? Stanthorpe should be your destination. National parks, fields of lavender, and wineries await your arrival. 31 The Rocks offers cottage accommodation in Stanthorpe that gives you the opportunity to explore and rejuvenate in beautiful natural surroundings. Our cottages are fully equipped to help you unwind after a day of adventures.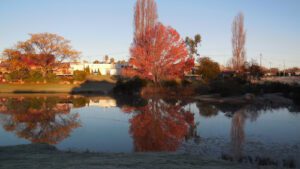 Four National Parks Within Reach
Our Stanthorpe accommodation cottages are centrally located so you can visit one, two, three, or all four national parks, each offering something different.
Numerous walks await your adventurous spirit at Girraween National Park—get ready to experience fields of flowers and grand rock formations. Follow the track to the summit at Bald Rock National Park, passing through canyons and stone arches to reach a breath-taking panoramic view.
For more adventurous types, the rugged wilderness of Sundown National Park is a perfect fit. It also gives bird watchers the opportunity to catch a glimpse of native species. Seek out waterfalls and secluded swimming holes at Boonoo Boonoo Falls and cool off after your hiking adventures.
Let Your Palate Explore Local Delicacies
In addition to producing most of the apples in Queensland, in Stanthorpe, growing conditions are ripe for grapes. More than 50 wineries and cellar doors await your discerning palate. Pair your wine choices with artisan cheeses crafted locally and allow your taste buds to give your feet a much-needed rest. If beer is more to your liking, Stanthorpe's two micro-breweries produce craft beers that will quench your thirst.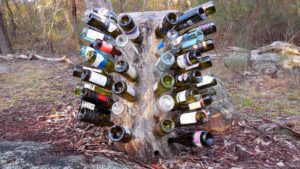 A walk through Allomba Lavender Farm between November and April delivers a relaxing walk with blooming lavender all around you. Pick up some products made from this soothing flower to take home and remind you of your blissful stroll. Stop by Suttons for some apple cider made from apples grown right on their farm. Don't forget to add a slice of apple pie to fuel up for your next adventure.
Cottages in Stanthorpe Offer a Respite
Return to your 31 The Rocks cottage after a long day of hiking, sightseeing, and tasting and enjoy the sunset from your front porch. Arrange for a platter or food basket to be delivered and prepare dinner for yourselves. Relax by the fireplace in your cottage before retiring to a comfortable bed. In the morning, start your day with a 10-minute stroll on Track 2 on our property and get the blood flowing for another day of adventures. Fill up on our complimentary continental breakfast basket and head off into the unknown.
You don't have to travel far to experience everything Stanthorpe has to offer. Boasting four distinct seasons, you'll discover an opportunity to view a stunning natural landscape up close during the season most appealing to you. Our modern accommodation provides comfort during your stay with nature right outside your front door.
Contact our friendly staff to learn more about our cottages or to arrange tours so you can experience the best of Stanthorpe.
Contact Us
[formidable id=5]