Our Gorgeous, Wheelchair-Friendly Accommodation Is Suitable for Everyone
Finding wheelchair-friendly accommodation can be a challenge: not every hotel and resort has caught up with regulations and requirements regarding individuals living with a disability. 31 The Rocks believes that everyone should have access to the epic views of the Granite Belt, so we have created a villa that can easily meet all the requirements of any person living with limited mobility.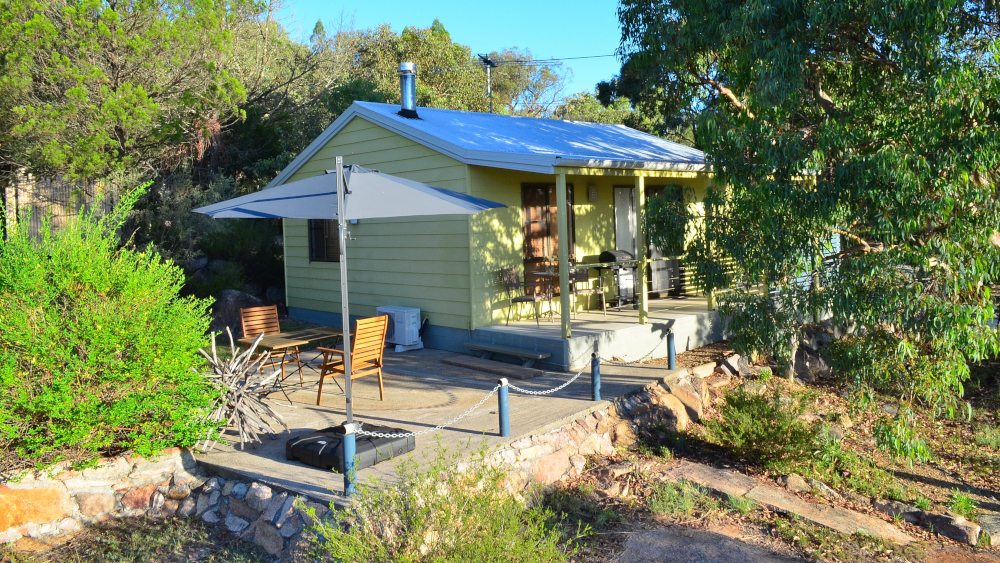 Benefits of Wheelchair Accessible Accommodation
We have tailored our accommodation to the needs of any individual who gets around with the help of a wheelchair. Here's how.
Your room will suit your needs. No person living with a disability should have to forgo a wonderful vacation because there aren't enough wheelchair accessible accommodation options. Our villa is accessible via a ramp and is larger and more spacious than standard rooms, so there is enough space for you to move around freely. The villa also includes an attached laundry room which we designed specifically for those living with a disability to access freely.
Going on holiday can seem like an impossible task for people living with disabilities, but you can rediscover the freedom of getting away from your daily routine by coming to 31 The Rocks for a break. We have worked very hard to create a holiday villa that will be comfortable for people living with limited mobility or conditions that may make finding holiday accommodation difficult.
If you have any specific questions about our disabled holiday accommodation options, please feel free to call ahead, and we will help you with the particulars.
What Sets 31 The Rocks Apart Regarding Disabled Holiday Accommodation?
We know that we must be fully inclusive, and we welcome anyone living with a disability to visit our property and enjoy all that comes with a relaxing vacation.
Beautiful natural surrounds. The stunning Broadwater Valley provides the perfect location for your relaxing vacation or couples getaway. Our disabled holiday accommodation meets the requirements of the Australian Standard for Access and Equipment so that you can enjoy your holiday your way.
Deluxe accommodation. We provide a stylish and modern villa for wheelchair accessible accommodation which sits upon a massive granite ledge with adjoining gardens for you to enjoy. There is a stunning outdoor area that only you will have access to which overlooks the valley and the fantastic sunsets of the Granite Belt.
We provide extras to make your stay comfortable. Villa 3 has a king bed that can be switched to two single beds if that option is more accommodating. Lifting blocks are also available to lift the bed frame, and we offer shower chairs for the complete comfort of our visitors.
Why Choose 31 The Rocks?
We are situated only 2kms from town and only three-and-a-half hours from Brisbane CBD. Our goal is to make your stay as comfortable as possible in every way. Our friendly staff will be on hand to assist you with any special requirements or requests so that you can enjoy your holiday to the fullest.
Contact us today for more information about our wheelchair-accessible accommodation.
Contact Us
[formidable id=5]