For Stylish and Modern Luxury Studio Accommodation in The Granite Belt Come to 31 The Rocks
At 31 The Rocks Villas, we offer you the opportunity to get away for the weekend to one of our deluxe villas. Our fully furnished luxury accommodation in the Granite Belt is surrounded by nature's beauty and has everything you need to enjoy a delightful getaway. Our villas are designed for comfort and no matter when you decide to visit us; you will find it hard to leave.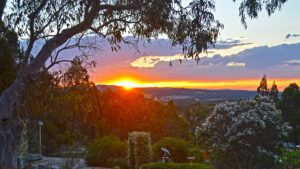 A Stay With a View
If you are looking to stay in the Granite Belt and need luxury accommodation, then 31 The Rocks has something more to offer. Our villas come with breathtaking views of the surrounding greenery. You can watch the sunset over the tree line with the one you love or go for walks and discover the natural brush and granite rock formations along with abundant wildlife and birds. If you enjoy being out in nature, then our villas could be just what you need. We offer you all the comforts of home with a view you will never forget.
Five Reasons to Stay At Our Luxury Accommodation in the Granite Belt
Variety is essential when searching for somewhere to stay; you want to make a selection that best suits you and the more options available, the easier this is. We offer our guests five incredible choices to select from when staying at 31 The Rocks luxury accommodation in the Granite Belt. Below are five reasons why you'd love spending your next holiday with us.
Contact us today, and we'll get started preparing the villa of your choice for an unforgettable holiday.
Contact Us
[formidable id=5]